On the weekend, Langi Oonah played host to my wedding.

It was fun.
Photos now. I'm sure all the more serious photos can be found on Facebook, as I've seen about 13million there already...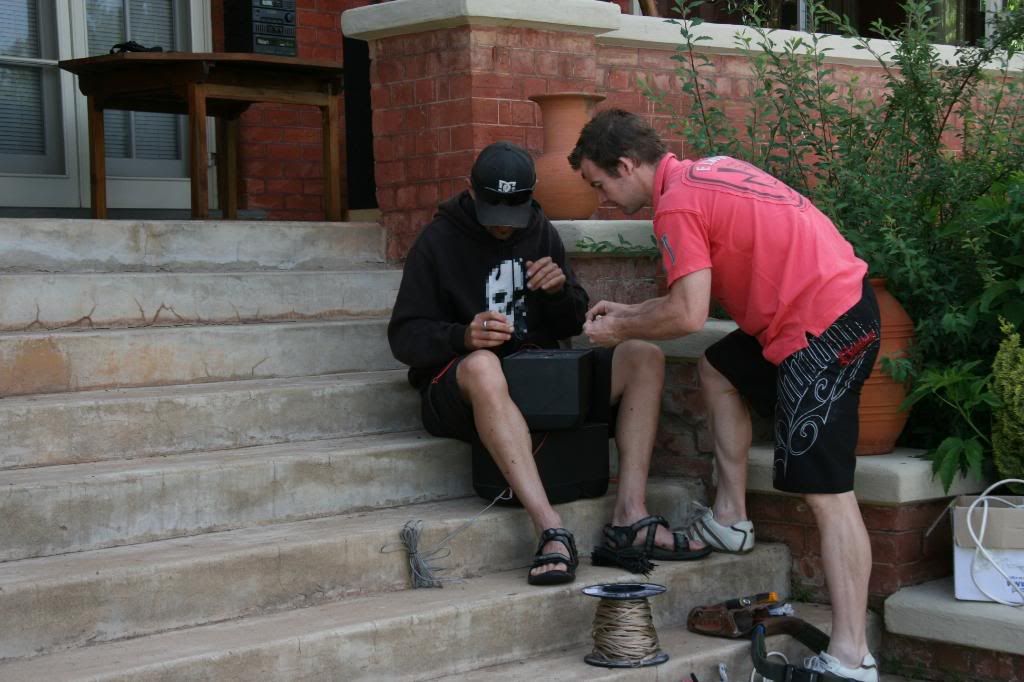 Jason
and myself doing some last minute wiring of the speakers and large floodlights for up the trees.
Management - the art of looking and sounding important whilst achieving very little.
Why do people with chopper mustaches think they have to ride everything....??
A man happiest whilst packing an extremely large esky chock full of grog, knocking full well there is another one still to go!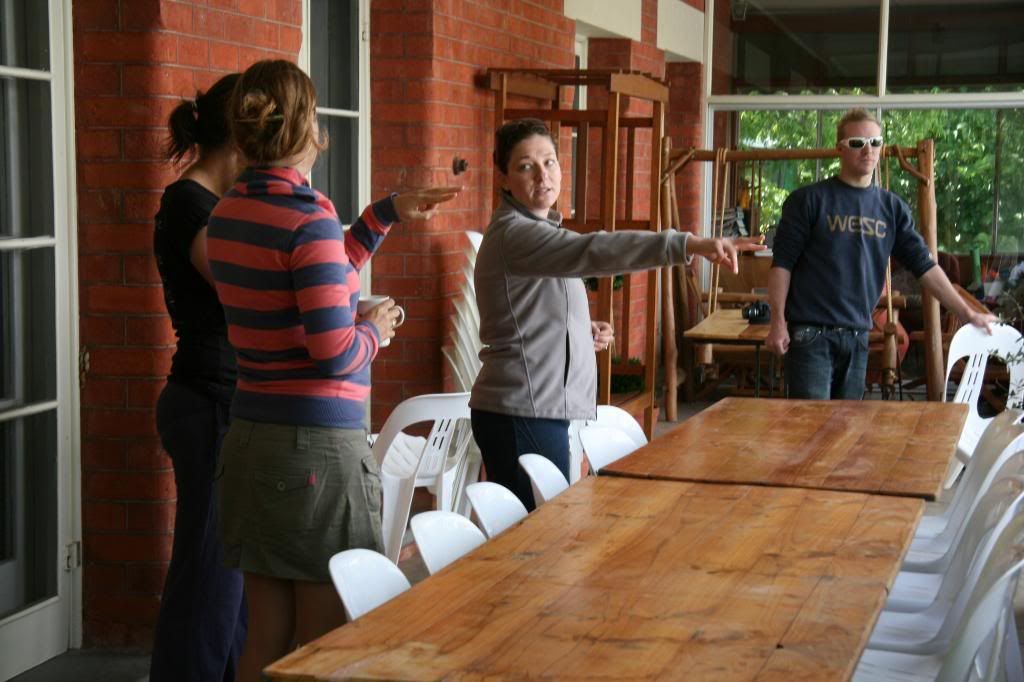 'You just hang onto that chair Nath, and put it wherever they all agree it should go...'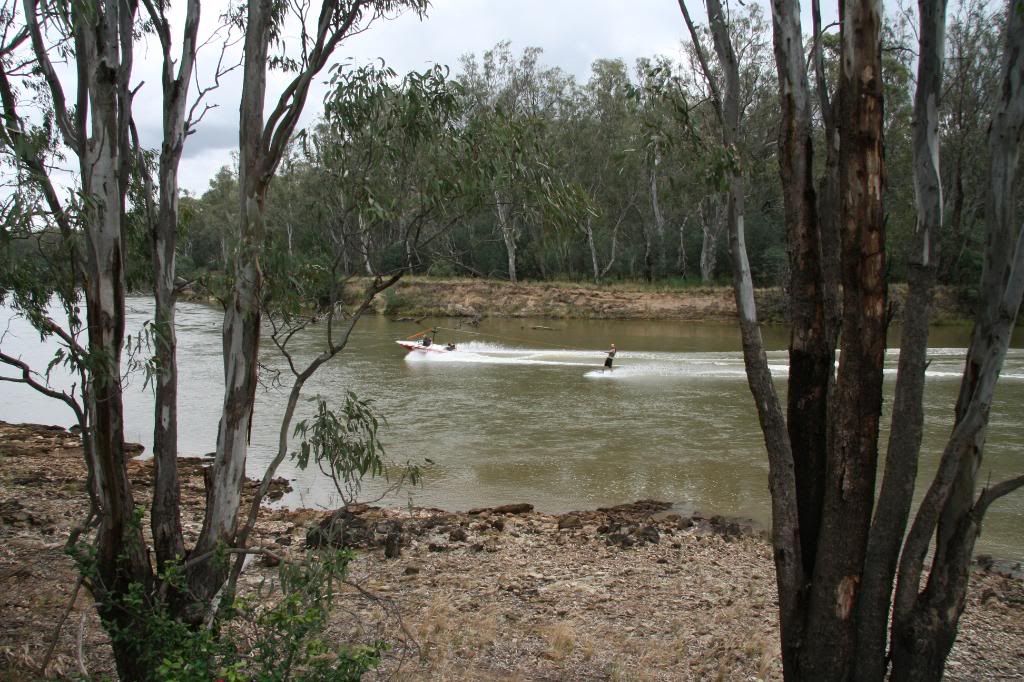 We had the boat out for a while on Saturday, but the river was pretty narrow, meaning you could basically touch the banks on both sides... Not so cool for safety or longevity!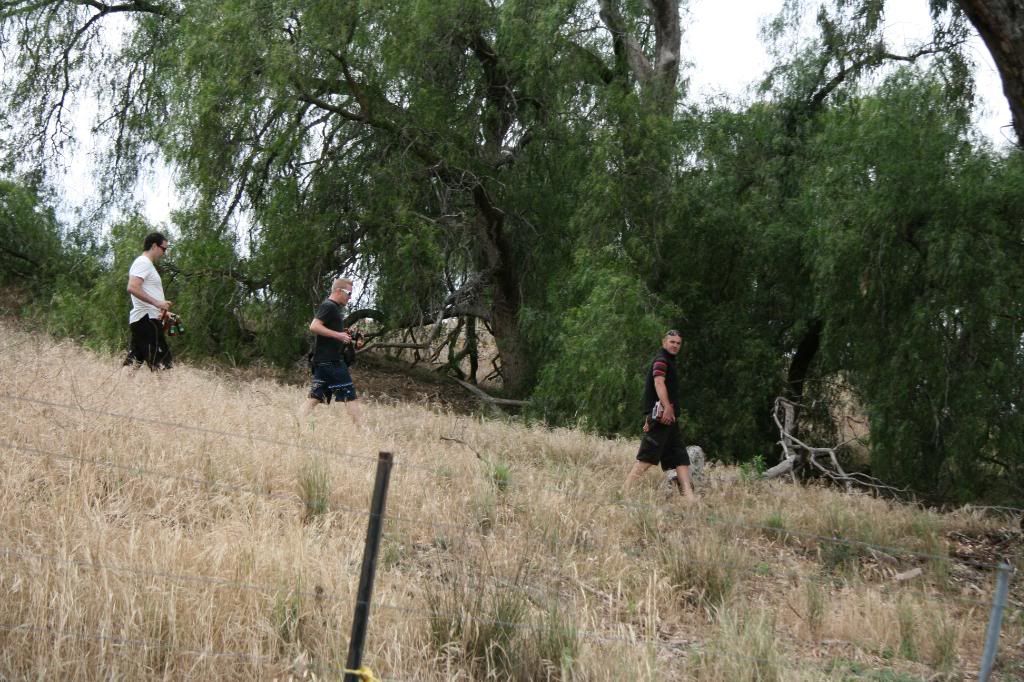 Heading off to get married...
Wouldn't it be funny if I forgot my clothes....?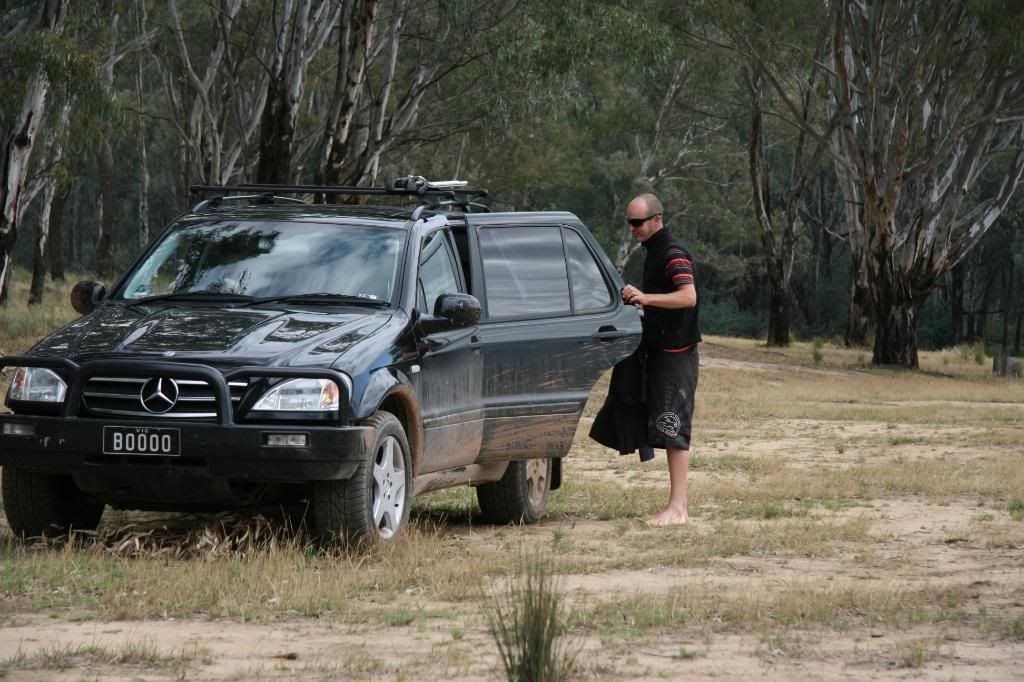 Yeah, I know.... real funny... Lucky 5.5l of Teutonic muscle can deliver them in a blink of an eye and a flash of the esp light on the dash!
Waiting upriver for it all to happen.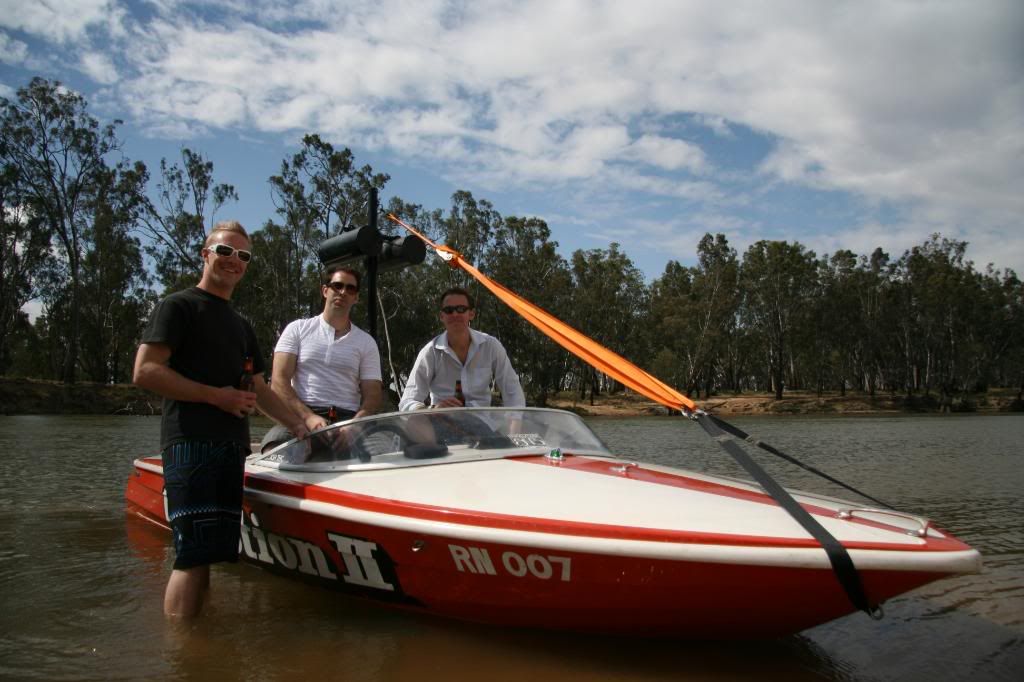 We had some time to kill....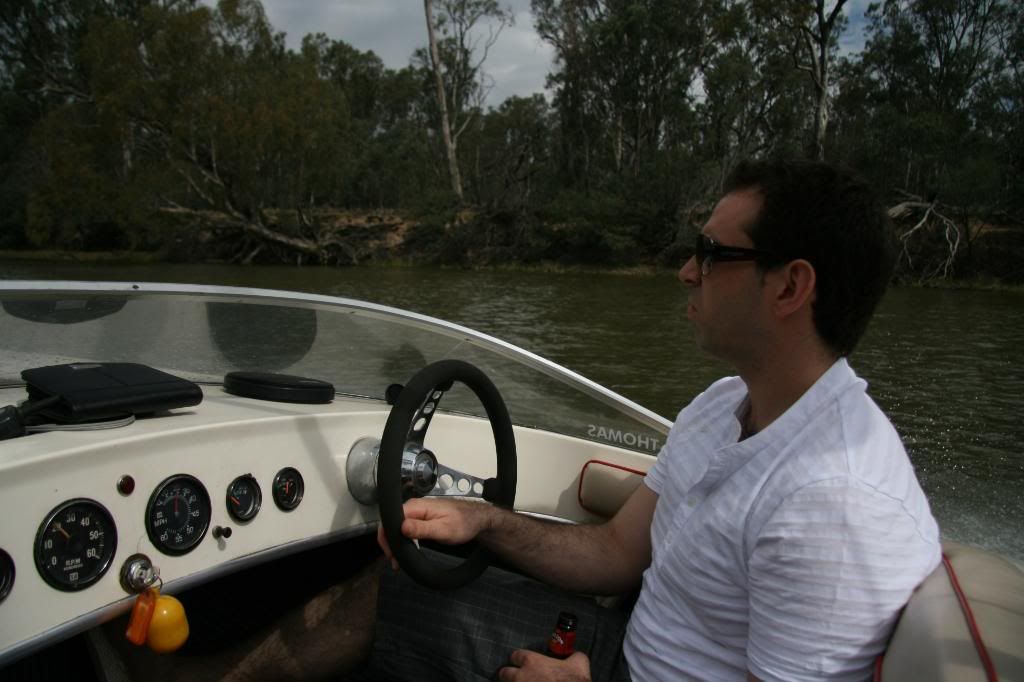 Oh, driver Chris, did a top job but I keep getting told off for saying thank you, so nothing more on him...
Getting ready.
Jobs done.
I got to wait whilst the boys went and worked out what was going on. Seamless, thats how we operate :)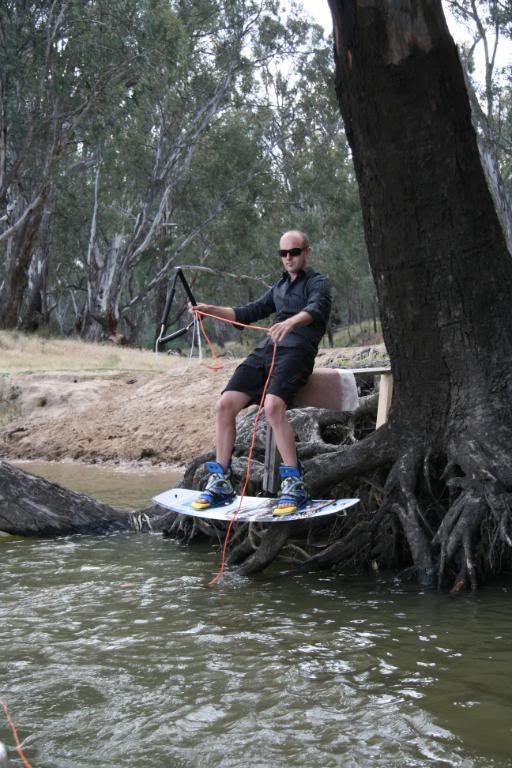 Balanced and ready to go... Sort of. That plank really isn't very wide that I'm sitting on.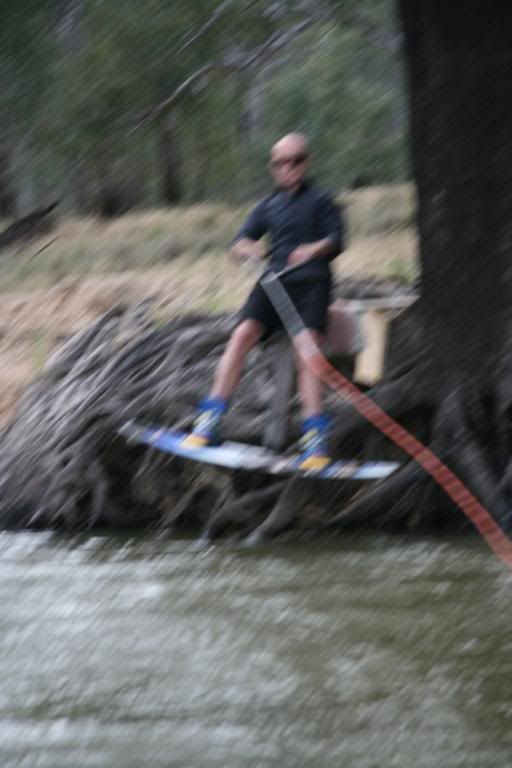 Err, go!?
We had one chance to do this dry, and I was going to look bloody stupid if I was wet, so we made it happen!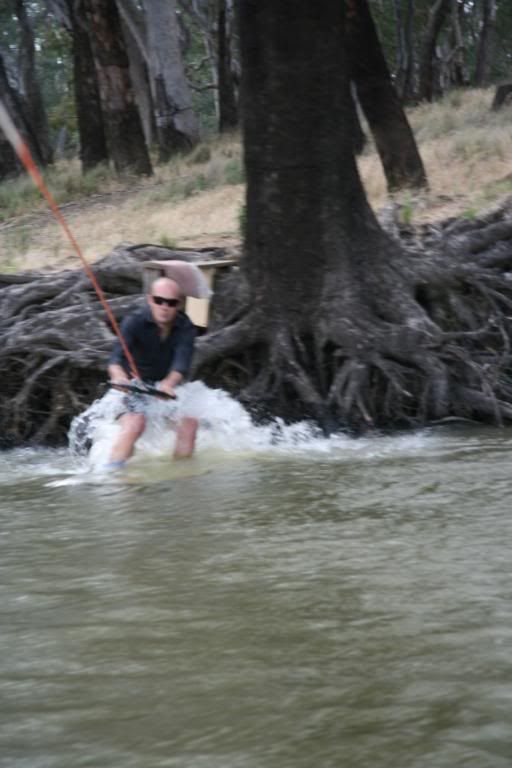 Just....
It was a nervous split second, but ultimately all good.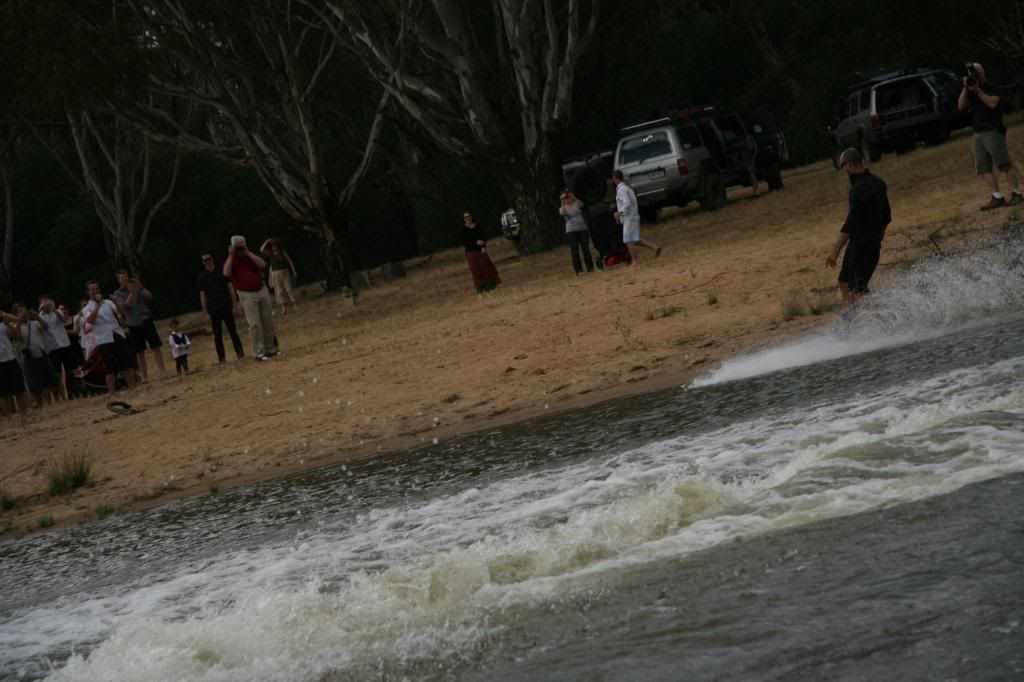 Whipping into the bank was a nervous moment as I realized I'd never done anything like this before, so it was going to go well, or go faceplant...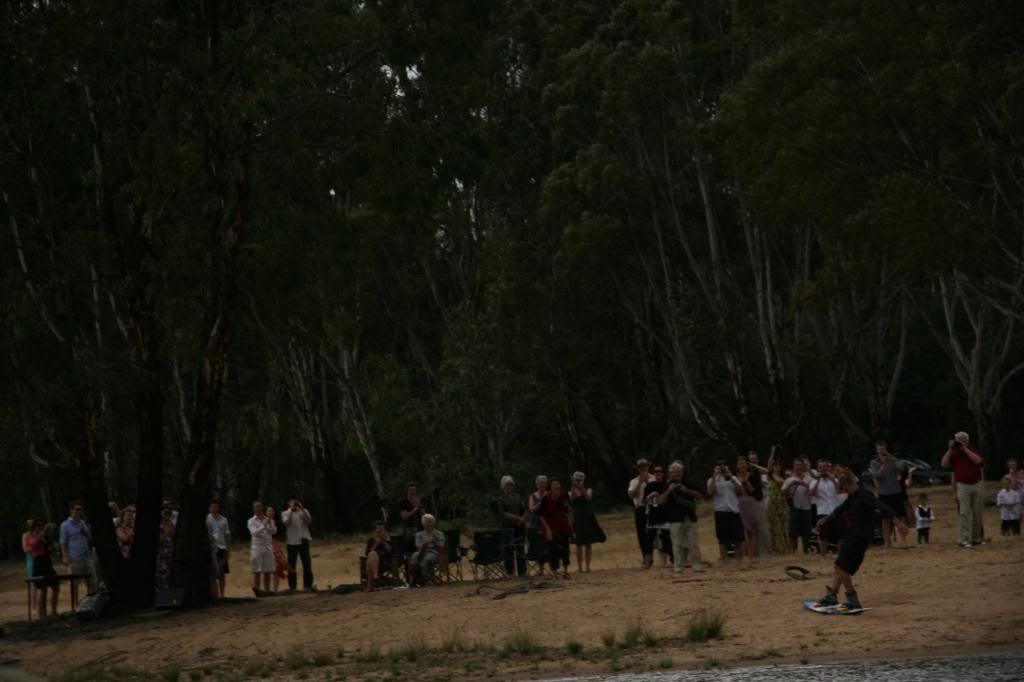 It went well.
(photos from Troy)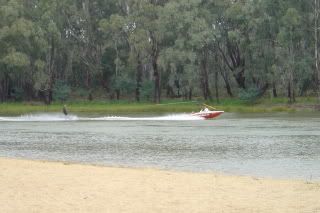 So then we got hitched...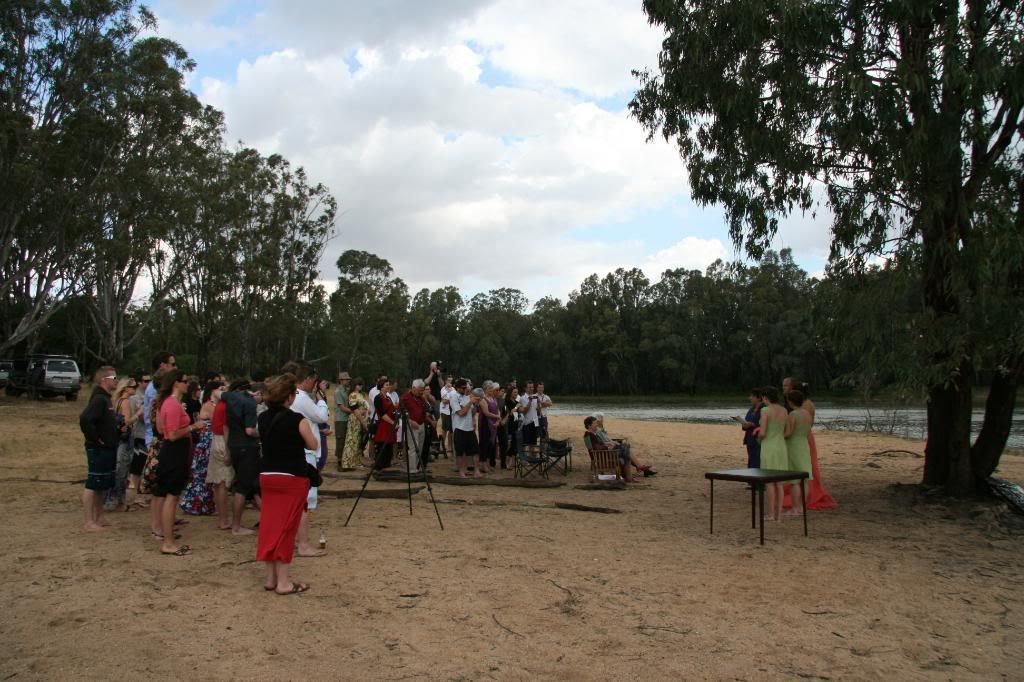 A very small crowd made it a perfectly intimate day.
Champagne as one does...
And then throwing the groom in the river became the task on the list apparently...
Slipped one tackle...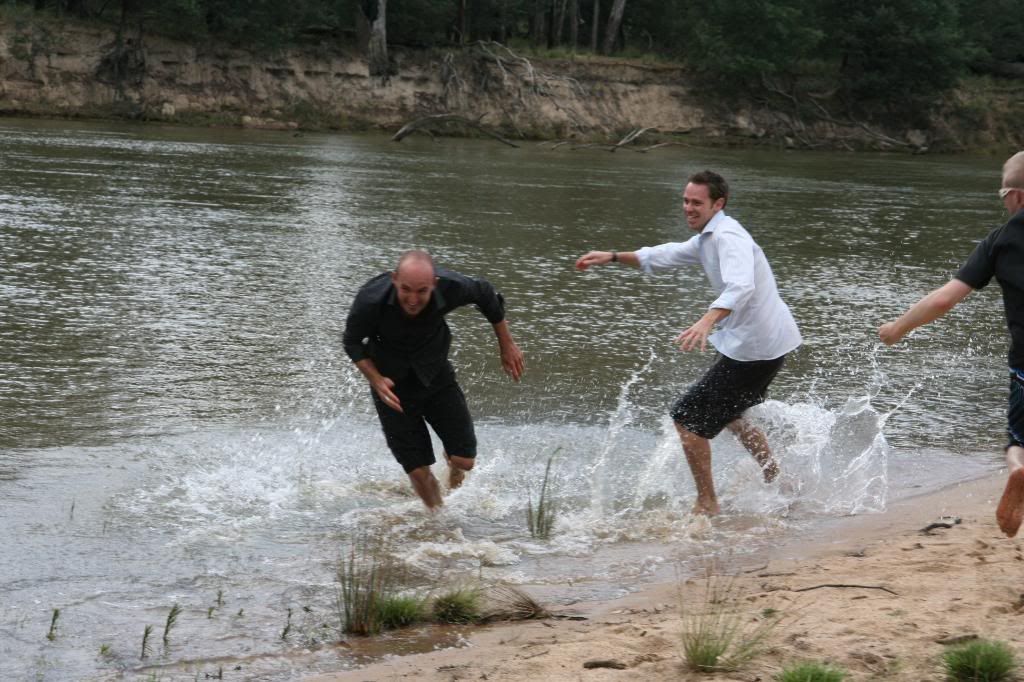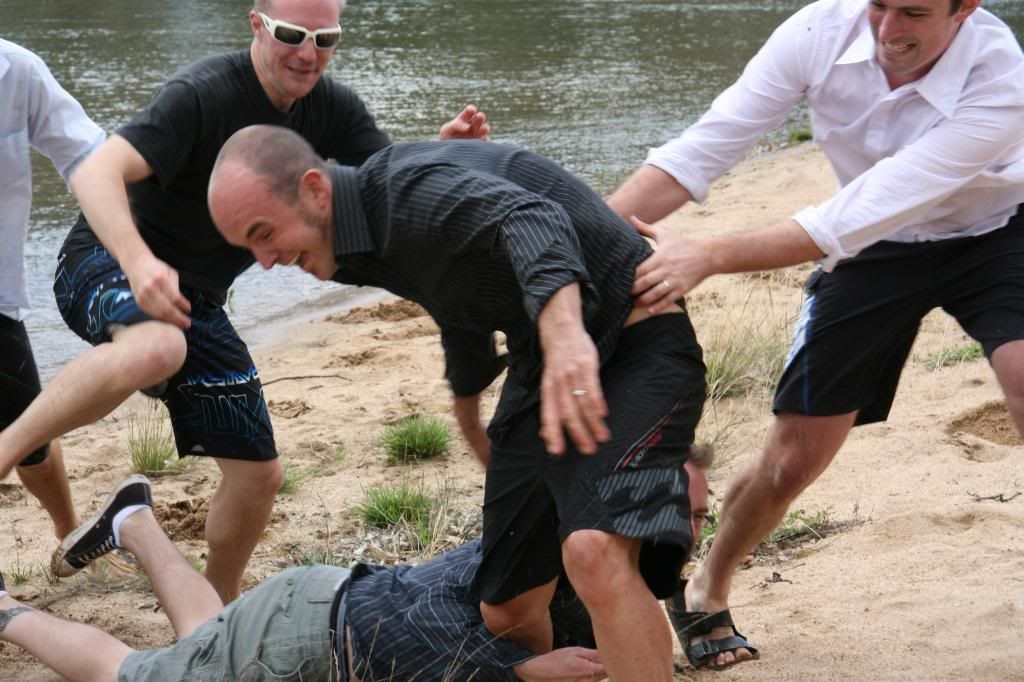 But the crash tackle wrapped me up for good...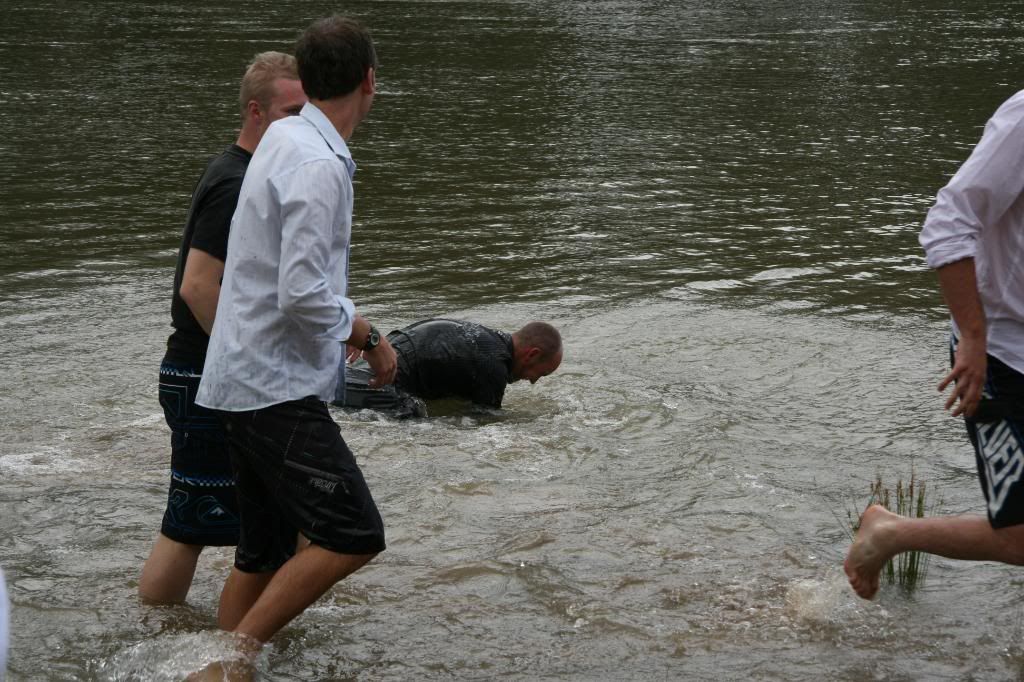 And finally for this post, how classy is this guy :) Anything goes when you make the effort to travel from the UK, thanks mate!!!