This weekend we had some errands to run around the state, and hopped in ScubaSteve for some quality cooped-up-in-the-same-car time. To the tune of about 950km over the weekend...!
So we did a bit of driving, which is always a pleasure, and headed up towards hotham. Arriving about 11.30pm, we managed to hit every single morsel of fog around north east Victoria. Hours on hours of driving through this resulted in a class A headache, but its all part of the game.
The mountain had a good amount of snow on it for early May, and would have probably resulted in a chains'-on drive up, but outside the season it is game on! So rally-style across the top of the hill (in a 2 ton truck, on ice) was a great reward for a long drive, and we slept well in the mountain air.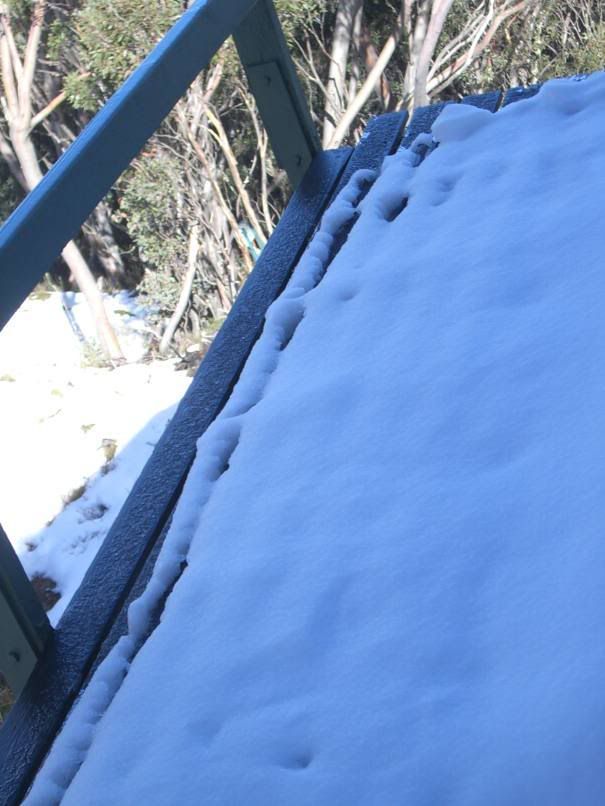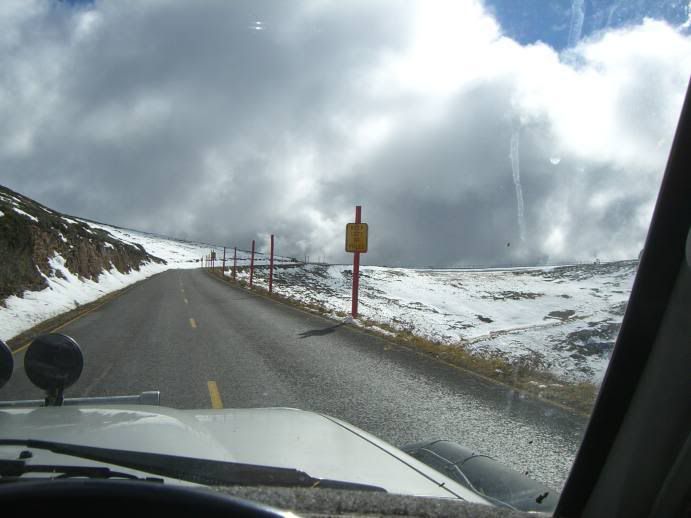 Up early to attend to some of our tasks, we got them knocked over after a few hours (hmm, 5 hour drive to do 5 hours work..?!), and headed back into the car and off the hill. The mighty Murray river was the next stop, and after a quick
gourmet stop
in Bright (
amidst the crazyness of this)
, and supplies in Wangaratta, we hit the river in the late afternoon.
There was a 'sign' to show us where our campsite was..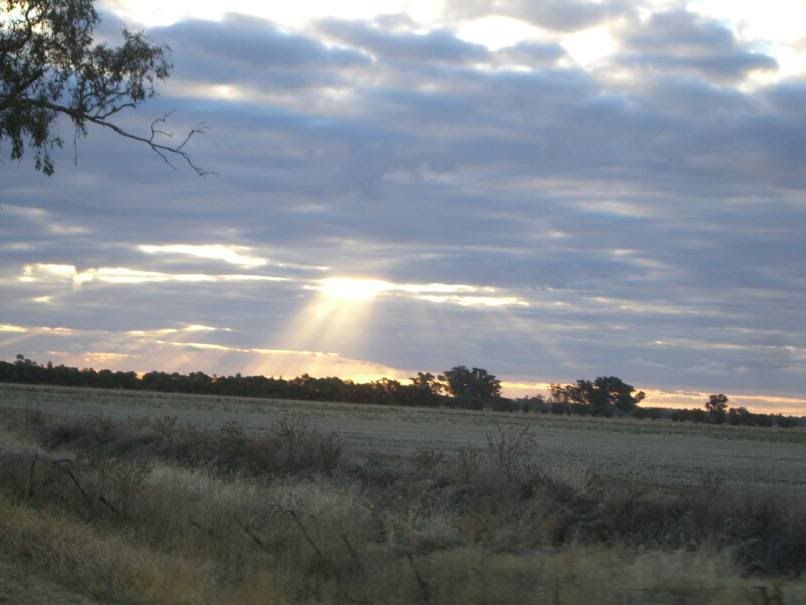 Shame tho, we were just looking for a pot of gold. Turns out we were thinking of the wrong expression...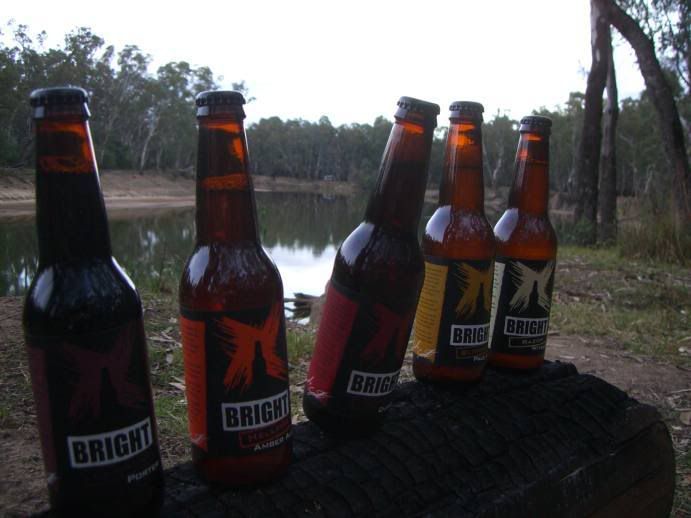 Hello gourmet goodness....! My pick was the
Witbier
, followed by the PaleAle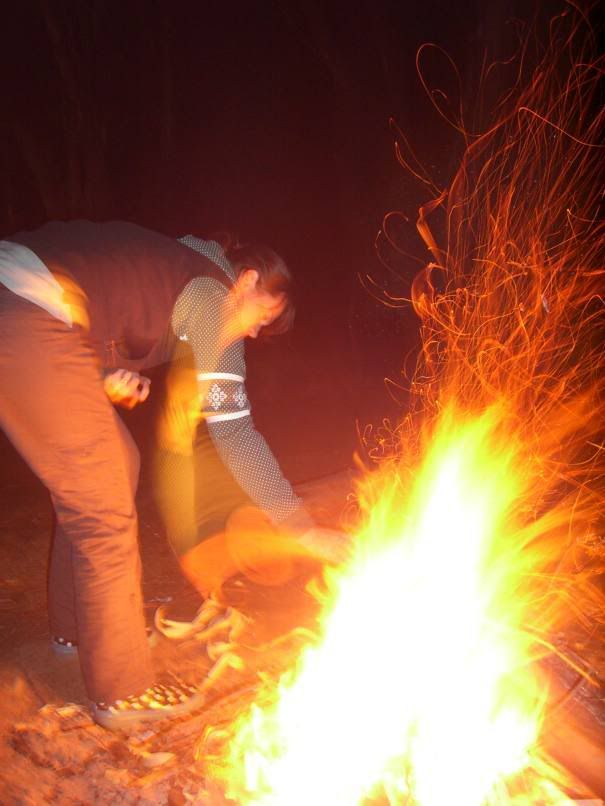 Em warmed up proceedings, and with beer and wine in hand, we enjoyed a bloody good camp stove Beef Stroganoff.
New gumboots @ dawn ... I bet you didn't know they make designer gumboots. Hell, I know I didn't!
We found some amazing places on the river, this beach being somewhere we shall return to.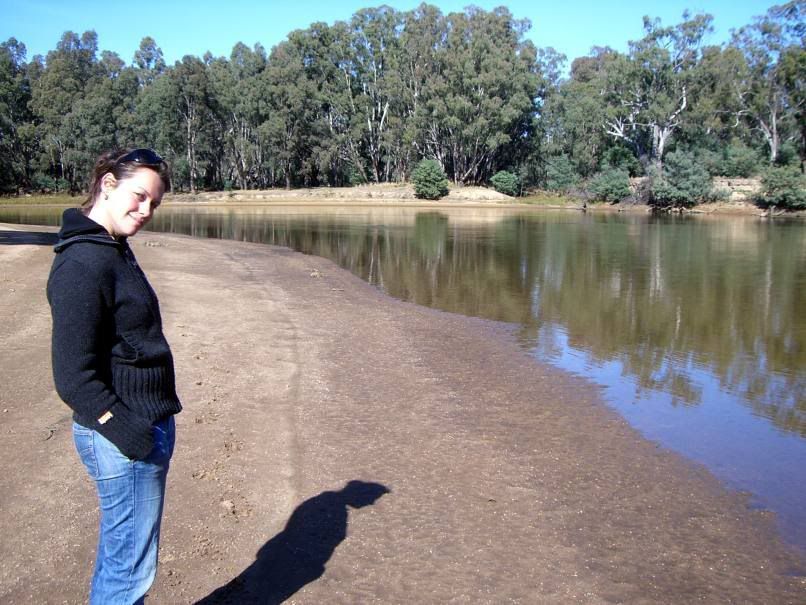 And with our errands completed with stops in Barooga, and Mulwala, we were on our way home again. I'd hate to think how many hours we sat, but my back is toast, so I'll be looking for some riding this week to be sure!
Epix
is coming too!! Stand by...
And finally, in one of those sickening, horrible posts that you hope that you only ever read about and never have to meet the guy,
Paulie has done the unthinkable....
Words couldn't help at a time like that...
later,