Ascend bars - possibly a handy breakfast substitute when old mother hubbards cupboard was bare...!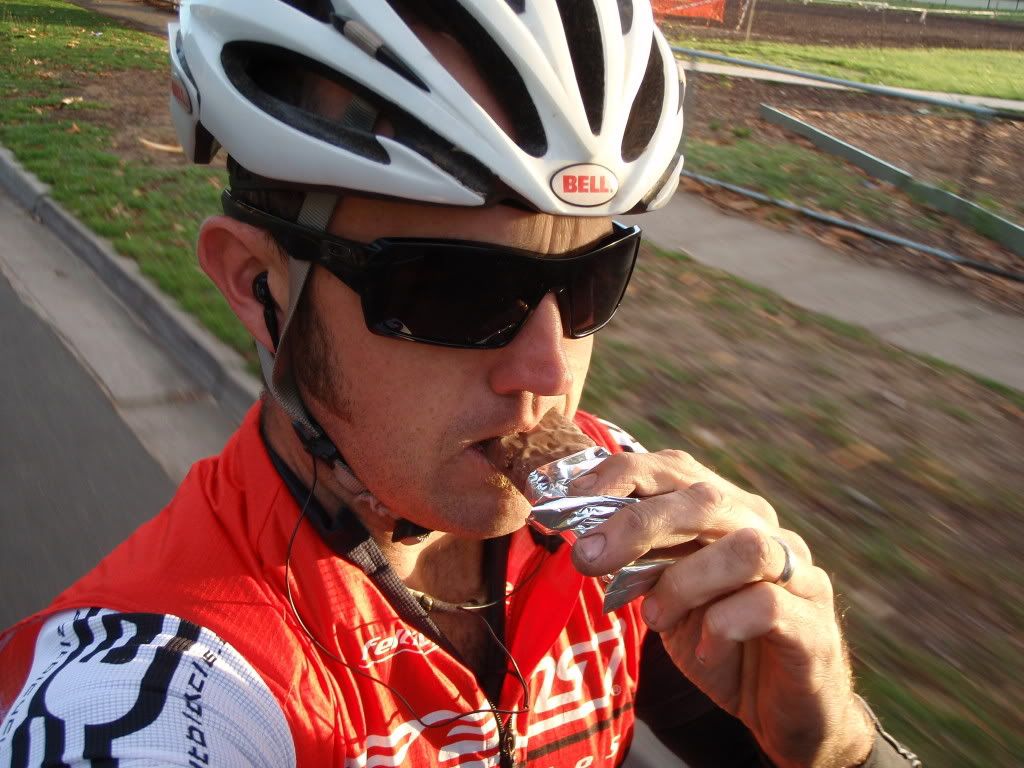 So I got out for hell ride yesterday with
Bellie
. Whilst there was a good size bunch, even Phil 'Skippy' Anderson was spotted riding along the footpath for some strange reason, I though I was going ok...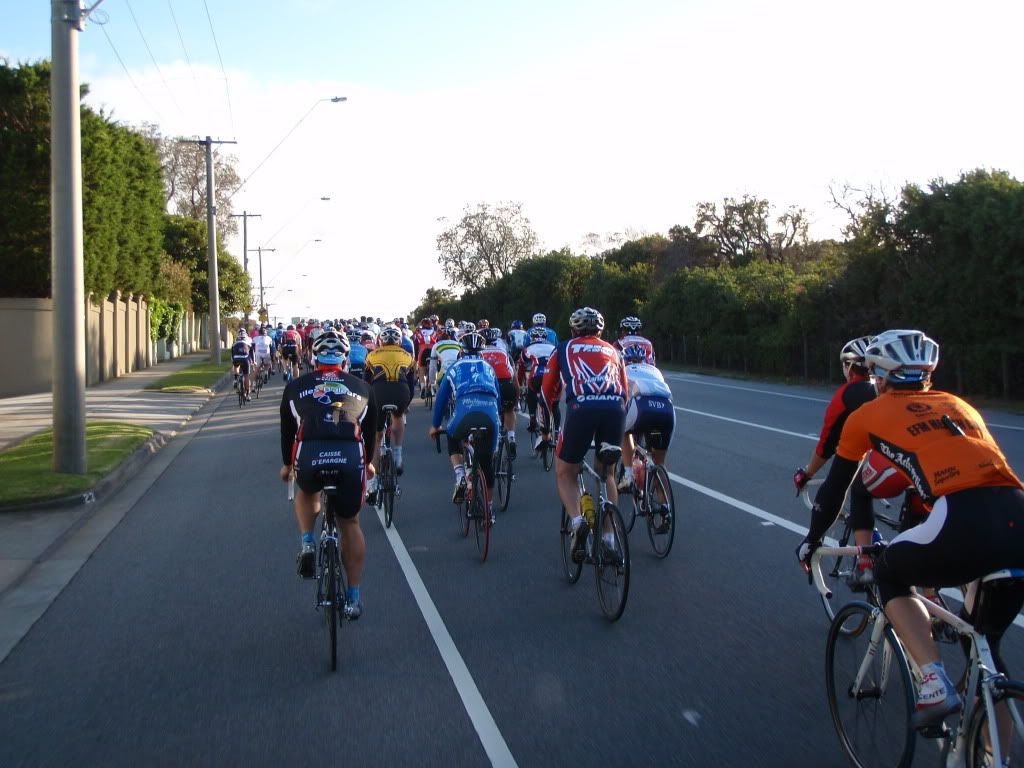 Sadly things started to conspire against me. Sitting towards the back having a chat, we got split at the lights and had a bit of a chase to get back on. Somewhere in there, we hit 10/10ths and my body started to collapse at a rapid rate. I don't think the virus has quite finished with me... Do you remember that taste when you licked a 9V battery (c'mon, we've all done it once...), that was me for the next half hour, with a set of lungs seemingly the size of a thimble.
Done, your honour...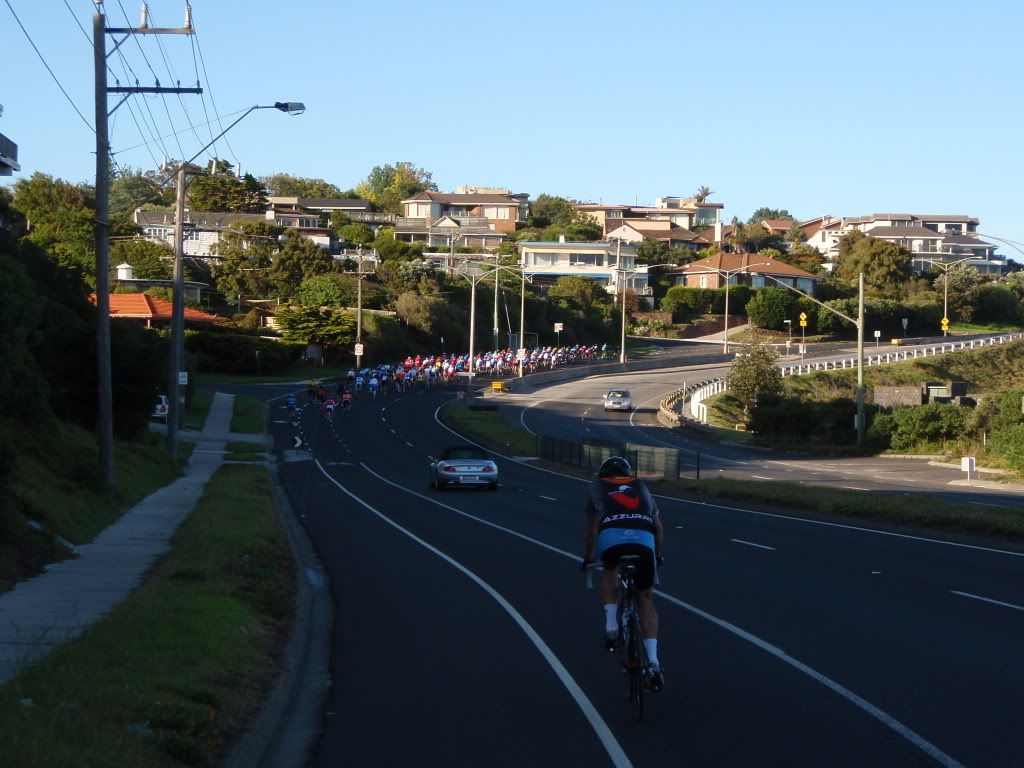 Turning at the top of Olivers, I rolled home with
Sean Hurley,
on his way to Werribee crits, perhaps a little lost?!
I don't think that hell ride with no breakfast after 6 weeks off was the best idea. But you have to try, don't you! This was the sum total of our fridge - flour, an egg, a few bits of bacon and some Ascend... Yum...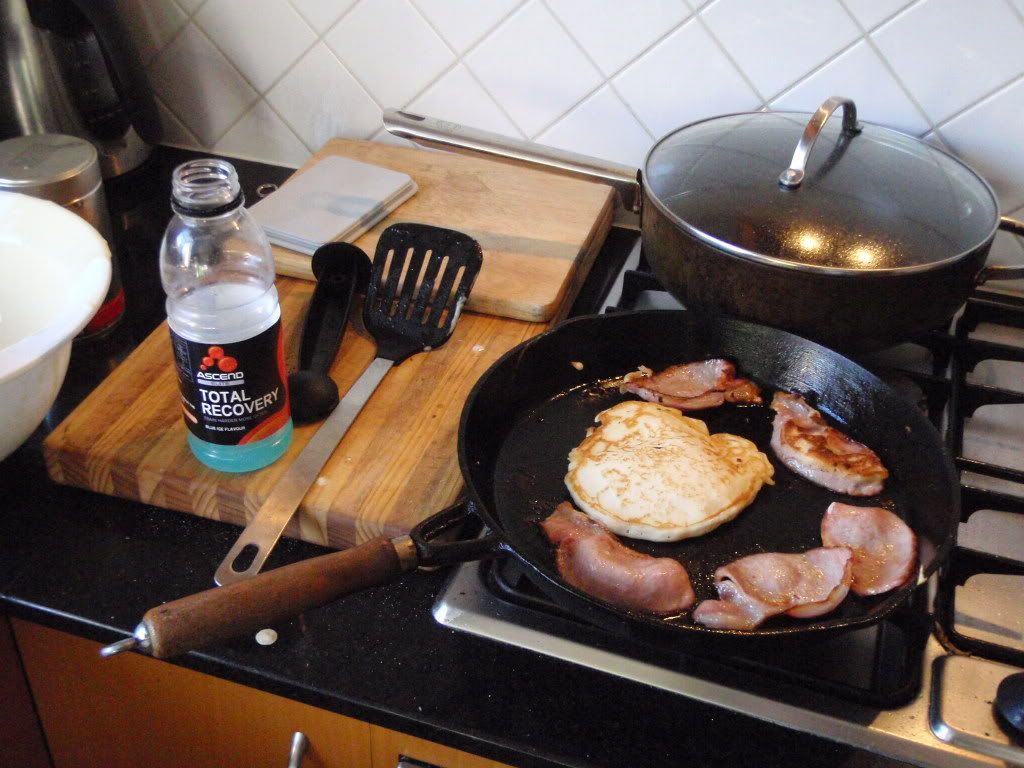 Sliders are almost done :)