Down to far east Gippsland for New years, and we scored a stinking hot day. So hot in fact, I genuinely thought my feet might blister. We were lucky enough to score a boat ride out to the 'Back Lake', which runs parallel to the ocean as you can see. A great place for all sorts of activities from watersports, to dune boarding, and generally goofin' around.
Not sure which one I like better...?
Above looks towards Paynesville and Loch Sport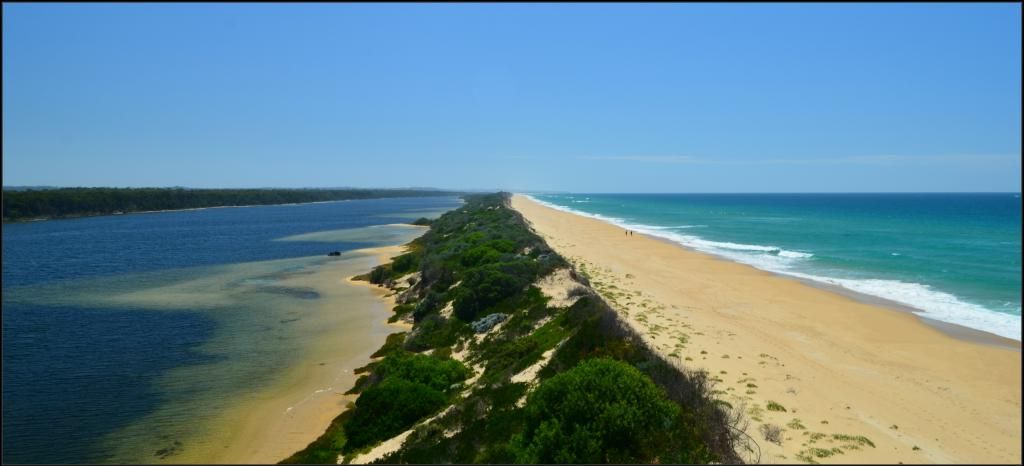 And this looks back towards Lakes Entrance.
Standard pose...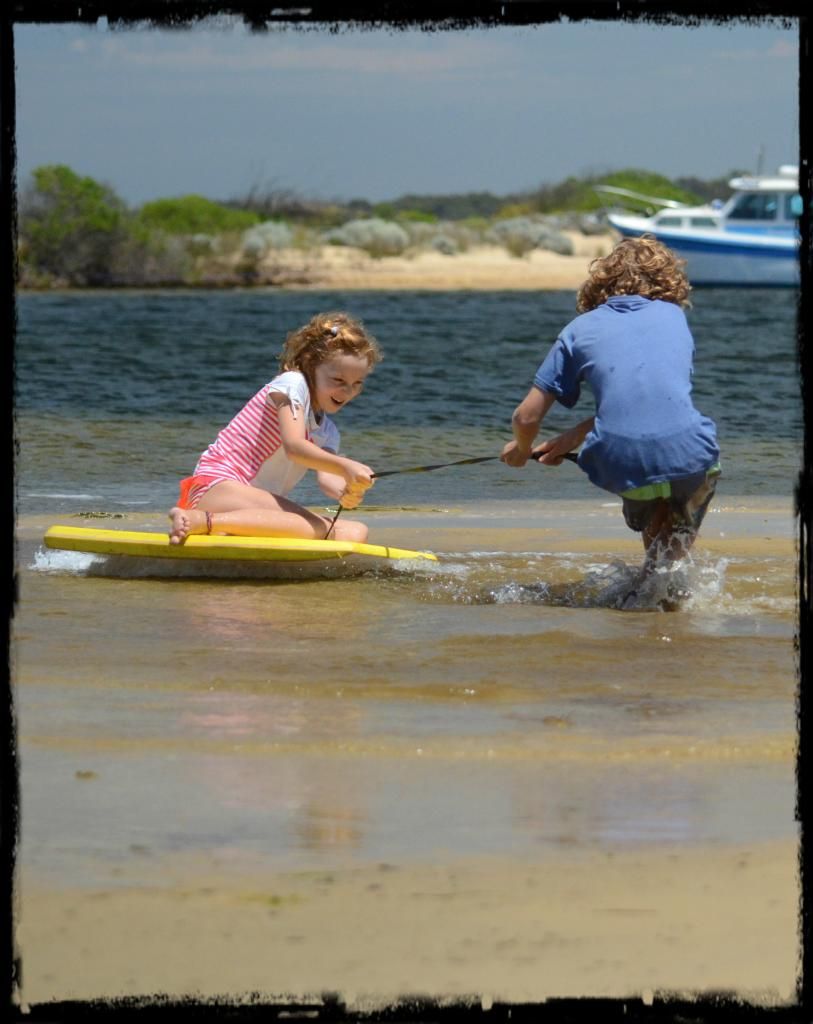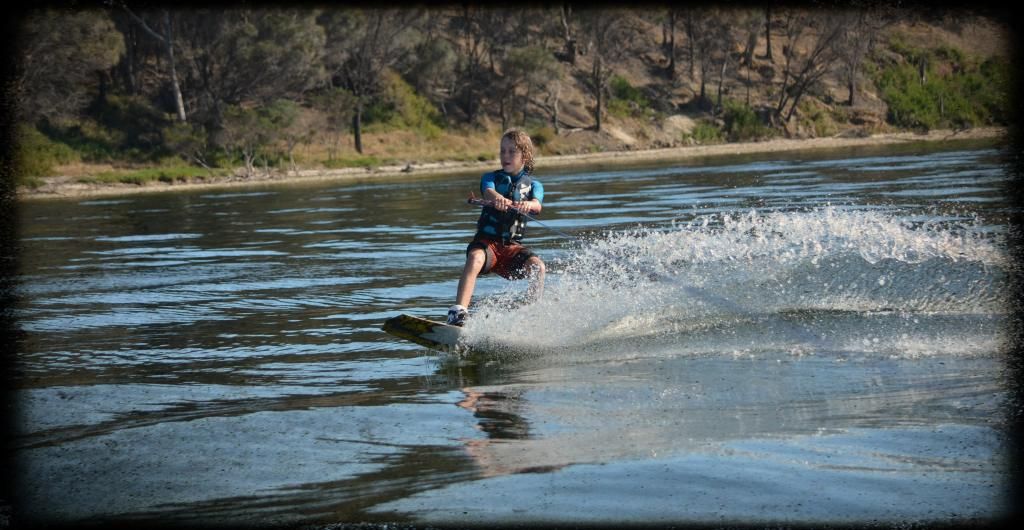 And after a season of a broken boat, someone is pretty excited to have a functioning boat once again!!