Tasmania...
Good place that...!
Went for a family visit to do some touring around, and I'd like to say I'll be back. Who knows what the future holds, but I'd like to be back for sure.
So we took the boat down with trucks and family, and had ourselves an adventure. No plan, no schedule, carrying everything we needed and headed into (amazingly) the sunshine!
Straight off the boat (in a manner of speaking) we headed up into the hills to this great vineyard. No longer being a wine drinker, I attend for the views, and to be honest, the beautiful food is often wasted on me. But everyone else enjoys them immensely, and that little bit of blue in the centre of the shot is the ocean, making that a damn nice view from our lunch table!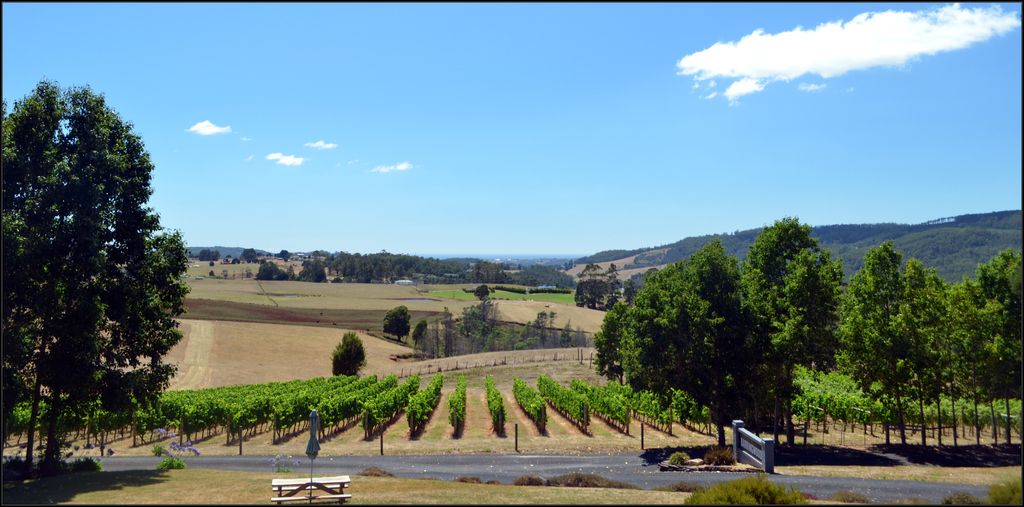 From there, one must head back to the beach, where else! Damn nice day, and we hit up places like this in the late afternoon to have an early dinner and get the kids ready for bed, before hitting the road again to find a campsite after the kids had dropped off. Worked a treat!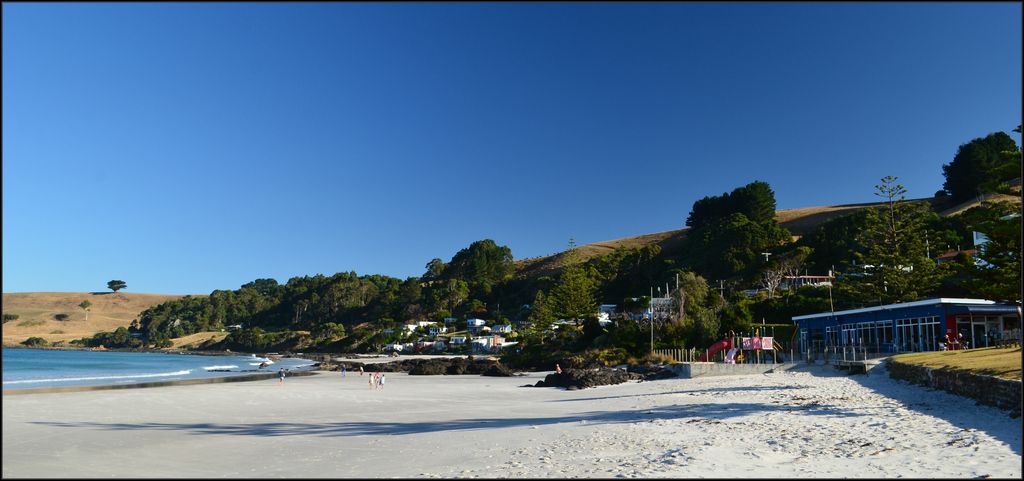 Gourmet sausages from a mountain top farm.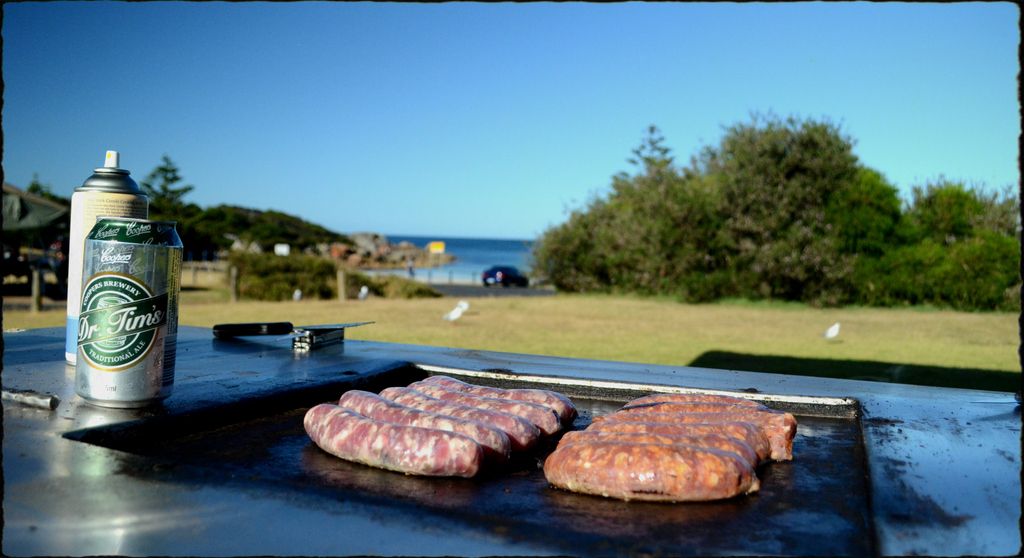 Some pretty native grasses on a morning stroll at some bush camp in the middle of nowhere. About as accurate as we got all week!
Doesn't understand 'smile'...
Emily's birthday saw us at another beach for lunch. Simply drive down the local boat ramp, and turn right. Drive over anything in your path until you are happy with your location. Seemingly often the Tassie way!?
Trusty card table...
With fresh local Lobster, local cider, local cold meats, tassie olives and some bread. Tough to beat!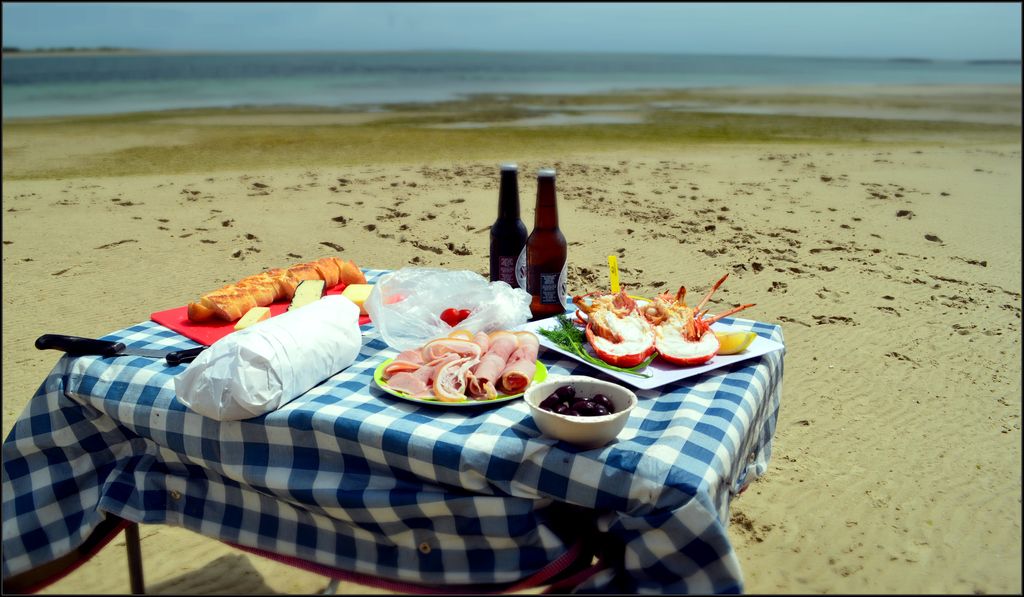 The crabs were a little young for the plate...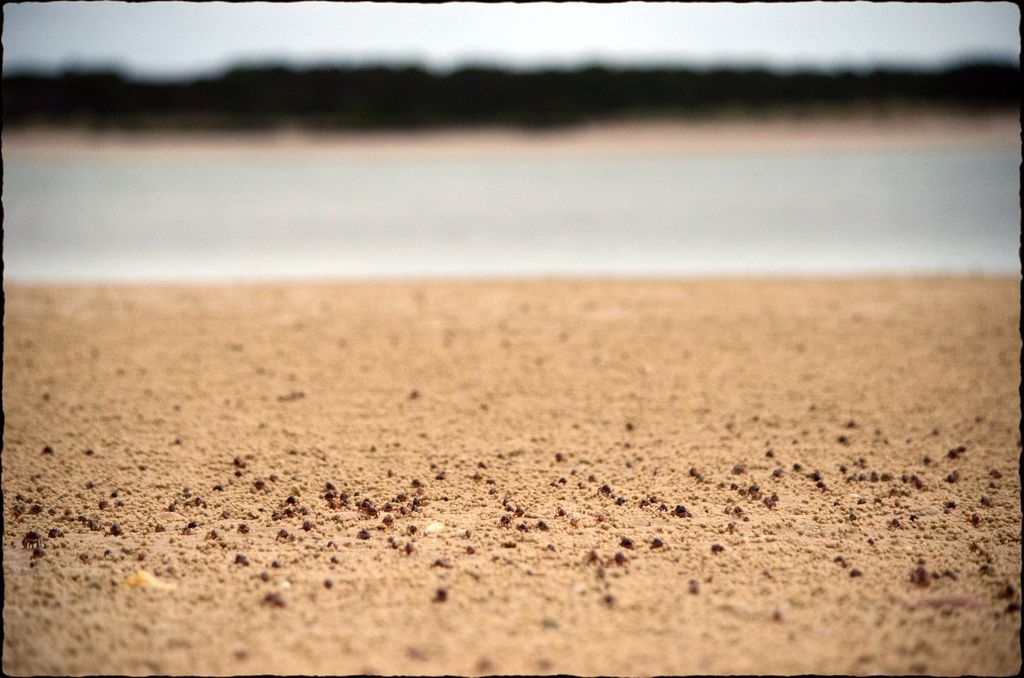 After an epic drive along the 'Western Explorer' we crossed a river at a town with no external services - tough to get much more remote than that... Solar, rainfall, probably wind back there somewhere. And plenty of campers and kayaks. Too many people for our liking, hell we sly camped in a tiny pullout off the side of the road, so we kept moving that morning!
And this guy says that there are a lot more photos to come, but there's also a lot of stuff going on, so you'll have to check back occasionally to see more!